Kremlin-Hillsdale School
Kremlin-Hillsdale School is located in Kremlin, Oklahoma and is a PreK-12 public school with the reputation of having strong academics. Our 2010 graduating class had the highest ACT scores in Garfield County and tied for eighth in the State of Oklahoma. Kremlin-Hillsdale School is proud of its academic tradition and will continue to produce outstanding students.
Come see what all the excitement is about at
Kremlin-Hillsdale School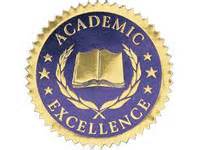 KHS
"INSPIRING EXCELLENCE"
NOTICE OF NON-DISCRIMINATION
This School District does not discriminate on the basis of race, color, national origin, sex, disability, or age in its programs and activities and provides equal access to the Boy Scouts and other designated youth groups. This policy of nondiscrimination applies to all matters concerning staff, students, the public, employment, educational programs and services, events, and individuals, companies and firms with whom the board does business.
Career and technical education is offered on campus in agricultural education. Students in 11th and 12th grades may participate in technical training programs tuition-free at Autry Technology Center.
The following person has been designated to handle inquiries regarding the District's nondiscrimination policies and procedures and compliance therewith:
Jim Patton
Superintendent of Schools
P.O. Box 198
Kremlin, OK 73753
580-874-2284